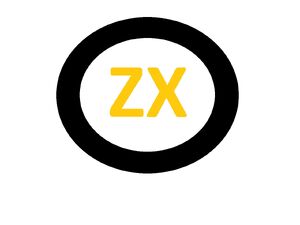 The ZX Clan Navy (ZXN) is a unit that was created in late 2010, and is in charge of all vessels in the ZX Clan. It works closely with the marine corps, and also provides medical support for the marine corps on land. It is used to protect the waters and coasts of allied countries. People from the navy are called seamen.
As the ZX Clan is dedicated to the defence of its allied countries, the navy is too. It is mainly in charge of protecting the oceans, seas, rivers, and coasts of allied countries. It will also work in joint with the ZXMC quite often. It will also perform invasive roles too, when helping the ZXMC in a landing.
In late 2010, the ZX Clan split into four different branches. These branches included the ZXAF (the air force), the ZXA (the army), the ZXMC (marine corps), and the ZXN (the navy). Currently, the ZXN is undergoing its initialization project, and a shipyard and port and hospital are being constructed in St-John's, Newfoundland. There is a line of vessels that is currently undergoing production and the first ship is planned to be finished by early to mid 2012.
[Modified] F-Series F350 field ambulance -Ford Motor Company (Ford)
Canada-Class frigate -ZX Clan Shipbuilding Industries
Weapons and Equipment
Edit
MP5-ZN submachine gun -Heckler and Kotch
M1911 pistol -John Browning
M84 stun grenade -Picatinny Arsenal
Retired Equipment
Edit
None
Units and Formations
Edit
Installations
Edit
St-John's ZX Port
None
Non-Capital
Edit
FFH-1 ZXN Canada (planned 2012)
FFH-2 ZXN St-John's (planned 2012)
FFH-3 ZXN Halifax (planned 2012)
FFH-4 ZXN Charlottetown (planned 2012)
FFH-5 ZXN Fredericton (planned 2012)
FFH-6 ZXN Ville de Québec (planned 2012)
FFH-7 ZXN Toronto (planned 2012)
FFH-8 ZXN Ottawa (planned 2012)
FFH-9 ZXN Montréal (planned 2013)
FFH-10 ZXN Winnipeg (planned 2013)
FFH-11 ZXN Regina (planned 2013)
FFH-12 ZXN Edmonton (planned 2013)
FFH ZXN Victoria (unplanned)
FFH ZXN Iqaluit (unplanned)
FFH ZXN Yellowknife (unplanned)
FFH ZXN Whitehorse (unplanned)
Brown-Water
Edit
None
Senior Leadership
Edit
Normally, a branch is supposed to contain three leading members, who are also part of the top brass. These members include the commander in chief (usually the highest rank available to an officer), the representative (usually a senior officer), and the senior enlisted advisor (usually the highest enlisted rank). Currently, the navy contains only a commander in chief, LtCdr. A. Rossi, who is technically under-ranked.
Organization
Edit
Ad blocker interference detected!
Wikia is a free-to-use site that makes money from advertising. We have a modified experience for viewers using ad blockers

Wikia is not accessible if you've made further modifications. Remove the custom ad blocker rule(s) and the page will load as expected.